Yvette Doulcier     Painter    France
"No message
We can talk about form, style, resources, composition, materiality, representation, technical.
All these considerations are tangible but not the order of the purpose for the artist, they are tools that are used to release their creative forces.
Beyond these benchmarks, these places of reading, keep places of shadow work, a mystery, reception areas likely to wake up in the other, the viewer, his own inner world, his imagination."       Y.D
———-
Peindre : un mystère
Qu'est ce qui gravite autour de l'acte de peindre ?
Le peintre, l'artiste passe son temps à contempler, à expérimenter le monde qui l'entoure et à découvrir son monde intérieur.
Mais ces mondes il ne les voit pas à travers un cadre petit moyen ou grand format, un chassis qui cloisonnerait son vêcu , un projet d'exposition, une recherche de galerie .
L'artiste est de chair et de sang, il a un vêcu et il vit.
Comme tous les passionnés s'ajoute à cela ce besoin impérieux de peindre, recherche du chercheur d'or …..
La peinture, ce n'est pas une fin c'est un moyen
La toile, le support, le tableau, l'installation, les crayons, les pinceaux, les brosses, les spatules, les matières, qui donnent forme, dessin et texture, l'acrylique, l'huile, la gouache, l'aquarelle, les pastels qui introduisent la couleur, sont des partenaires, des collaborateurs, des indics, des moyens seulement.
Dans ce contexte, pas d'enfermement.
L'artiste n'est pas le critique d'art.
Sa singularité ne devrait admettre aucune contrainte.
Que son art soit qualifié de contemporain, de figuratif, de non figuratif, d'abstrait, de conceptuel, de figuration libre, etc, ne devrait pas l'effleurer.
Que cherche l'artiste?
L'artiste sait-il ce qu'il cherche?
"Je ne cherche pas, je trouve" disait Picasso…
"Je peins pour moi, je ne peins pas pour les autres" disait Bacon.
Aucun message
On pourra parler de forme, de style, de moyens, de composition, de matérialité, de représentation, de technique.
Toutes ces considérations sont tangibles mais ne sont pas de l'ordre de la finalité pour l'artiste , ils ne sont que des outils qui servent à libérer ses forces créatrices .
Au delà de ces points de repère , de ces lieux de lecture, l'oeuvre garde des lieux d'ombre, un mystère, lieux d'accueil susceptibles de réveiller en l'autre, le spectateur, son propre monde intérieur, son imaginaire.
Y.D.
Expositions / Exhibitions
Etats-Unis
Suzan art Gallery Goshen OHIO USA
France
Billon , Morteau , Besançon , Pontarlier , Belfort , Illzach , Wittelsheim , Novillars , Zillisheim , Ville La Grand , Arbois , Pouilly les Vignes , Villers le Lac , Saint Amarin , Dôle , Saint Maurice Colombier , L'Isle sur le Doubs , Charquemont
Suisse
Neuchâtel , La Chaux de Fonds
Allemagne 
Musée d'Hüfingen , Riegel
Galeries
Etats-Unis : Susan Art Gallery , Cincinnati Ohio
France
Mahana club galerie à Dôle
Galerie du Pérou , Neuchâtel
Galerie des Salines Lons Le Saunier
Expression artistique
Figuration libre dans des thèmes variés. Actuellement « Catherinettes » ou encore « mille neuf cent soixante huit »
Présente aussi sur Odexpo, Artrinet, Drouot cotation , Art up .
Artist authorship + no commercial use + no modification           Copyright ©Yvette Doulcier
Vitrinart      © Copyright 2012-2013   All right reserved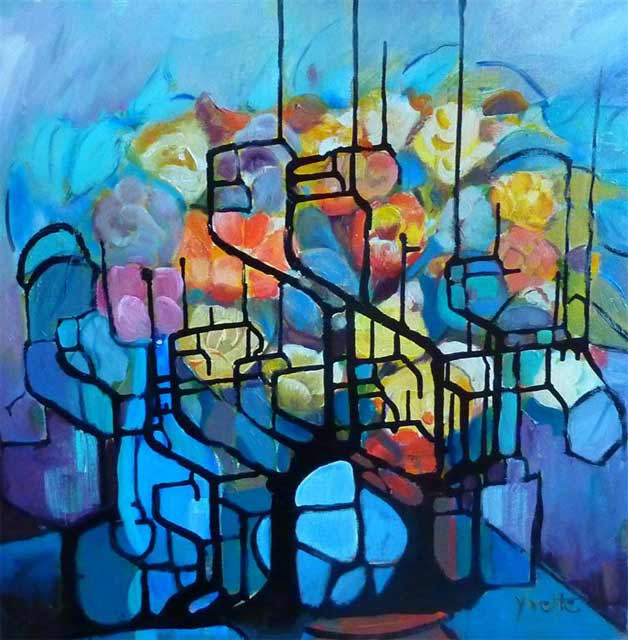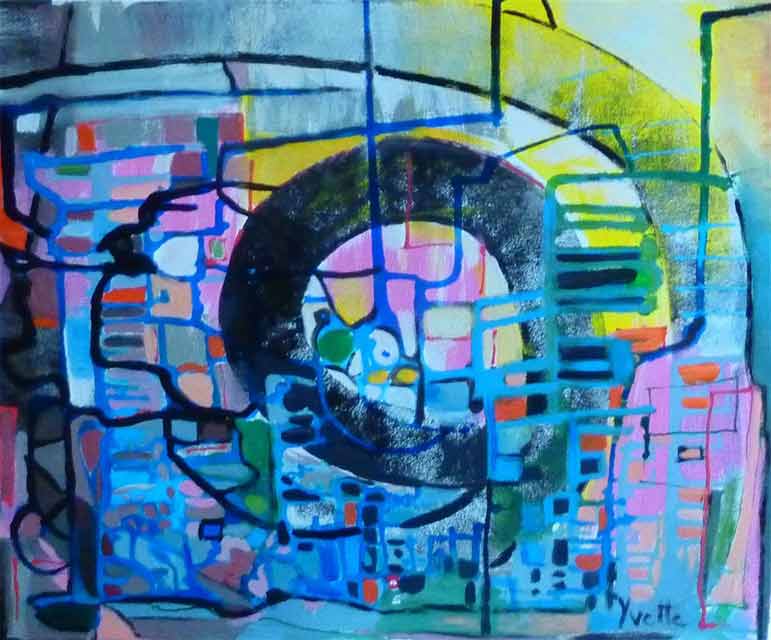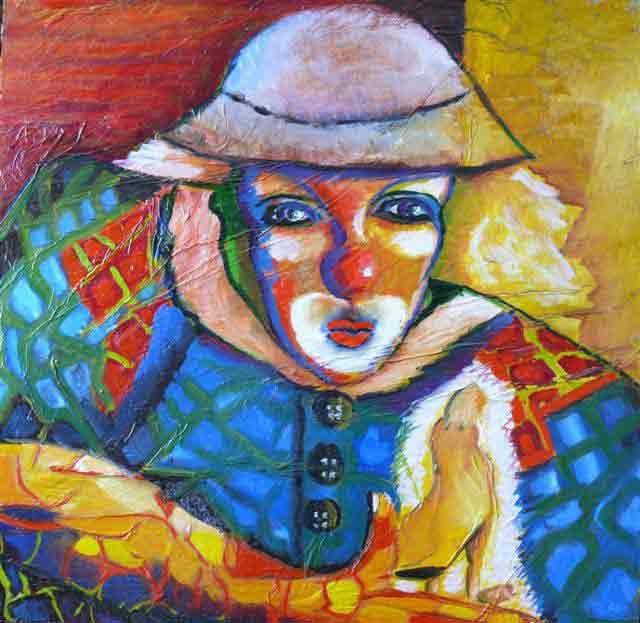 http://peintures.artiste.free.fr/
CLIQUER SUR UNE DES IMAGES DE LA GALERIE POUR OBTENIR LE CARROUSEL. LES DEFINITIONS D'IMAGE SONT CELLES DES AUTEURS
CLICK ON THE IMAGES OF THE GALLERY TO GET THE CAROUSEL. THE IMAGE DEFINITIONS ARE THOSE
OF THE AUTHORS
DIAPORAMA :   40  PHOTOS
Ce diaporama nécessite JavaScript.
Pour tous les artistes , je vous invite à visiter leur propre site pour connaitre biographie , techniques, parcours d'expositions. Et à laisser des commentaires. Merci.
For all artists, I invite you to visit their site to know  biography,  techniques, career exhibitions. And leave comments. Thank you.
Artist authorship + no commercial use + no modification           Copyright ©Yvette Doulcier

Vitrinart      © Copyright 2012-2013   All right reserved